The Object of Rotary is to encourage and foster the ideal of service as a basis of worthy enterprise and, in particular, to encourage and foster:
First. The development of acquaintance as an opportunity for service;
Second. High ethical standards in business and professions; the recognition of the worthiness of all useful occupations; and the dignifying of each Rotarian's occupation as an opportunity to serve society;
Third. The application of the ideal of service in each Rotarian's personal, business, and community life;
Fourth. The advancement of international understanding, goodwill, and peace through a world fellowship of business and professional persons united in the ideal of service.
One of the most widely printed and quoted statements of business ethics in the world is the…
Rotary 4-Way Test
It was created by Rotarian Herbert J. Taylor in 1932 when he was asked to take charge of a company that was facing bankruptcy. Taylor looked for a way to save the struggling company mired in depression-caused financial difficulties. He drew up a 24-word code of ethics for all employees to follow in their business and professional lives. The 4-Way Test became the guide for sales, production, advertising and all relations with dealers and customers, and the survival of the company is credited to this simple philosophy. The 4-Way Test was adopted by Rotary in 1943 and has been translated into more than a hundred languages and published in thousands of ways. Herb Taylor became president of Rotary International in 1954-55.
Of the things we think, say, or do:
1. Is it the TRUTH?
2. Is it FAIR to all concerned?
3. Will it build GOOD WILL and better FRIENDSHIPS?
4. Will it be BENEFICIAL to all concerned?
Rotary is an organization of business and professional leaders united worldwide, who provide humanitarian service, encourage high ethical standards in all vocations, and help build goodwill and peace in the world.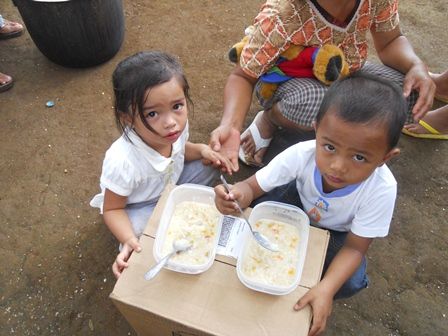 Rotary is the world's first service club. The first Rotary club was founded in Chicago, Illinois, USA, on February 23, 1905.
Rotary is some 1.2 million service-minded men and women belonging to nearly 29,000 Rotary clubs in virtually every nation in the world.
Rotarians meet weekly for fellowship and interesting and informative programs dealing with topics of local and global importance. Membership is by invitation, and reflects a wide cross-section of community representation.
Rotarian's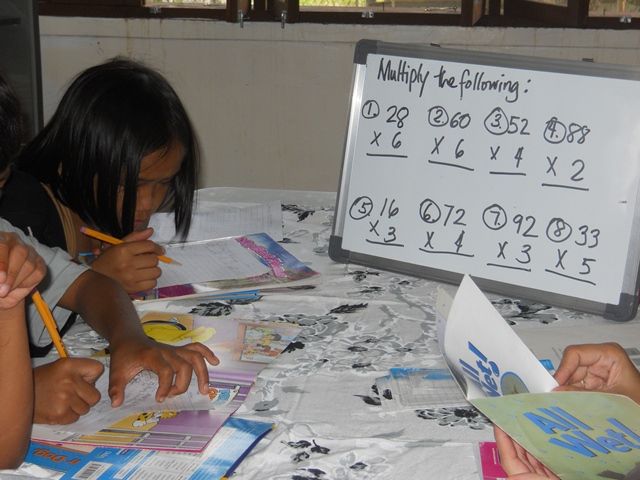 plan and carry out a remarkable variety of humanitarian, education and cultural exchange programs that touch people's lives in their local communities and world community.
Rotary is The Rotary Foundation, which each year provides some US $60 million for international scholarships, cultural exchanges, and humanitarian projects large and small that improve the quality of life for millions of people.
Rotary is Polio Plus, Rotary's commitment to work with national and international health organizations on the goal of polio eradication by the year 2005, Rotary's 100th anniversary. More than one-half billion children in the developing nations have been immunized against polio through Polio Plus grants.
E-clubs
Rotary e-clubs are clubs that meet online. For many members, this new way of experiencing Rotary offers the benefits of a Rotary club, with added flexibility.
Other than meeting online to conduct club business, Rotary e-clubs are essentially the same as any other Rotary club: club members carry out service projects, support The Rotary Foundation, and socialize and network with each other. The main difference? E-clubs are accessible 24/7.
Membership
Although each e-club is based in a specific district, its membership can be drawn from anywhere in the world. Other e-clubs may choose to focus their membership on a particular region or community. View a list of current Rotary e-clubs.
E-clubs became official in July 2010. Club members range from young professionals to retirees E-clubs attract members who live in different places throughout the year, have family or work commitments, travel frequently, or have limited mobility. Also, any Rotarian can make up a missed meeting by participating in an e-club online meeting. The addition of Rotary e-clubs reflects the growth of online communities and the sheer number of Rotarians — and potential new members –who are already meeting and interacting online.
Meeting formats
Rotary e-clubs offer a variety of meeting formats such as webinars, videoconferencing, message boards, instant messaging, or Skype to facilitate either simultaneous or asynchronous communication. Before an e-club meeting, a club representative posts content for that week's meeting. Club members then attend the meeting online to discuss topics and plan projects. Some Rotary e-clubs even supplement their meetings with in-person meetings.
Service projects
E-clubs facilitate international service by initiating projects or collaborating with other Rotary clubs around the world. At the same time, an e-club might focus on a particular geographic region with local community service projects where members participate in person.